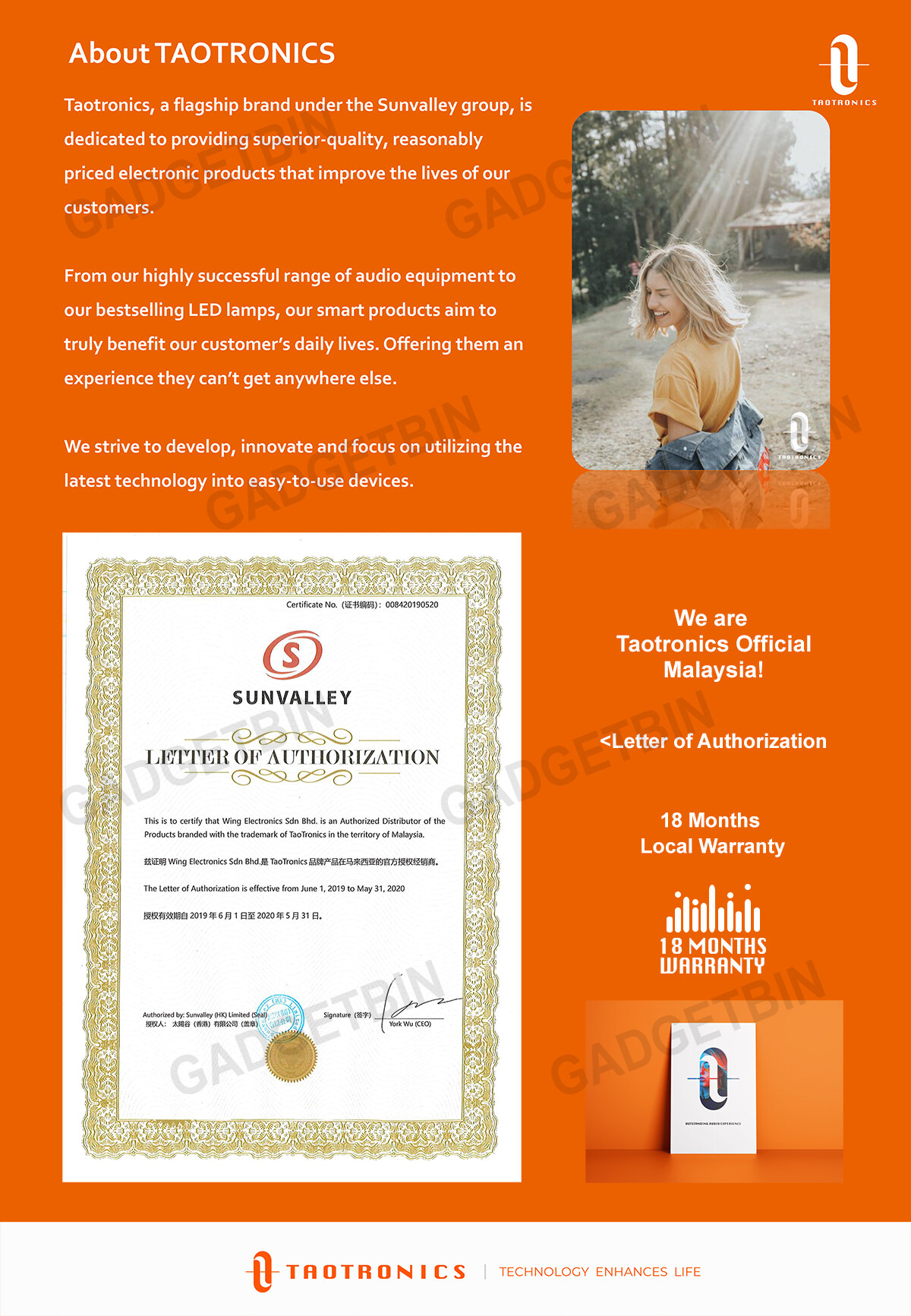 Technology Enhances Life
Taotronics, a flagship brand under the Sunvalley group, is dedicated to providing superior-quality, reasonably priced electronic products that improve the lives of our customers. From our highly successful range of audio equipment to our LED lamps, our smart products aim to truly benefit our customer's daily lives. Offering them an experience they can't get anywhere else. We strive to develop, innovate and focus on utilizing the technology into easy-to-use devices.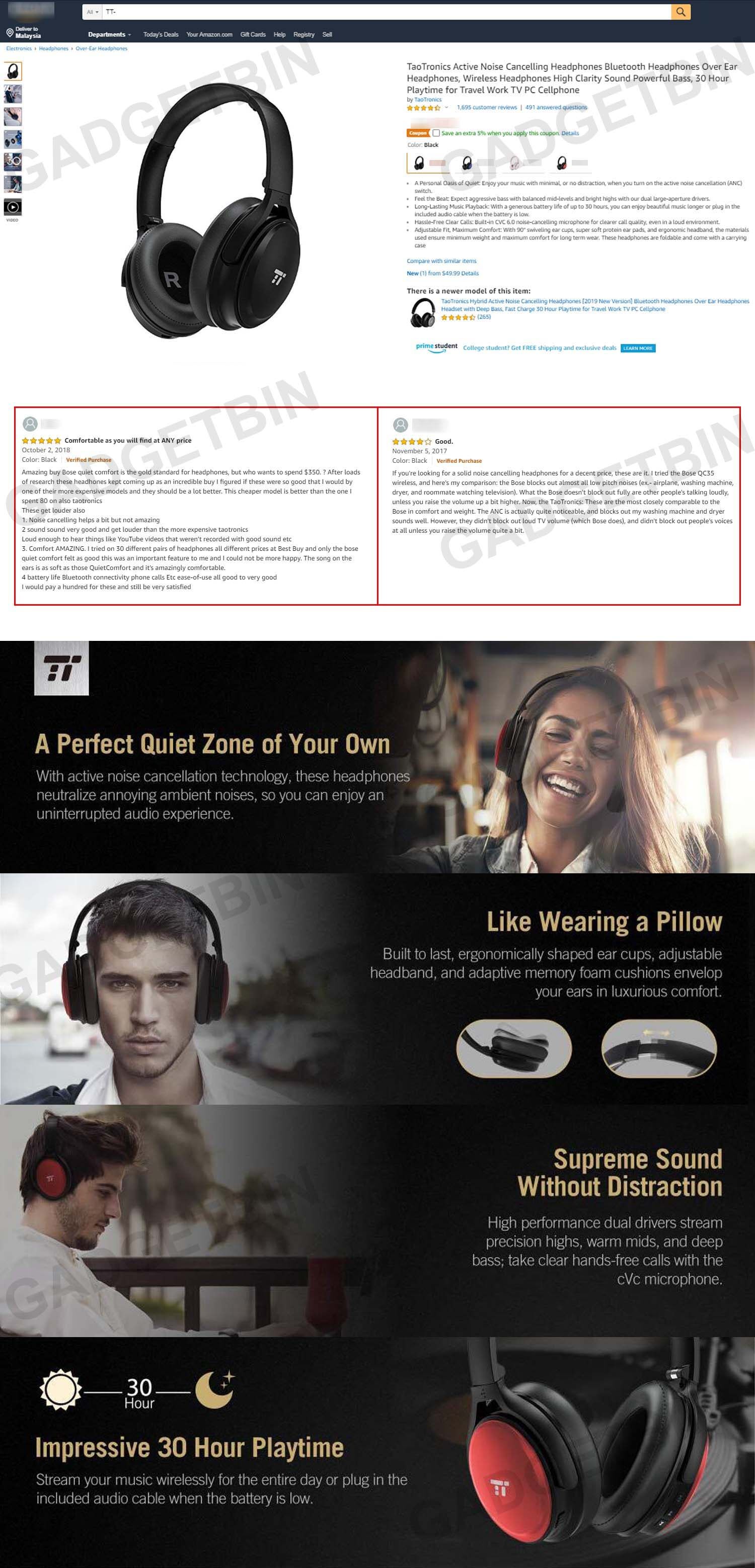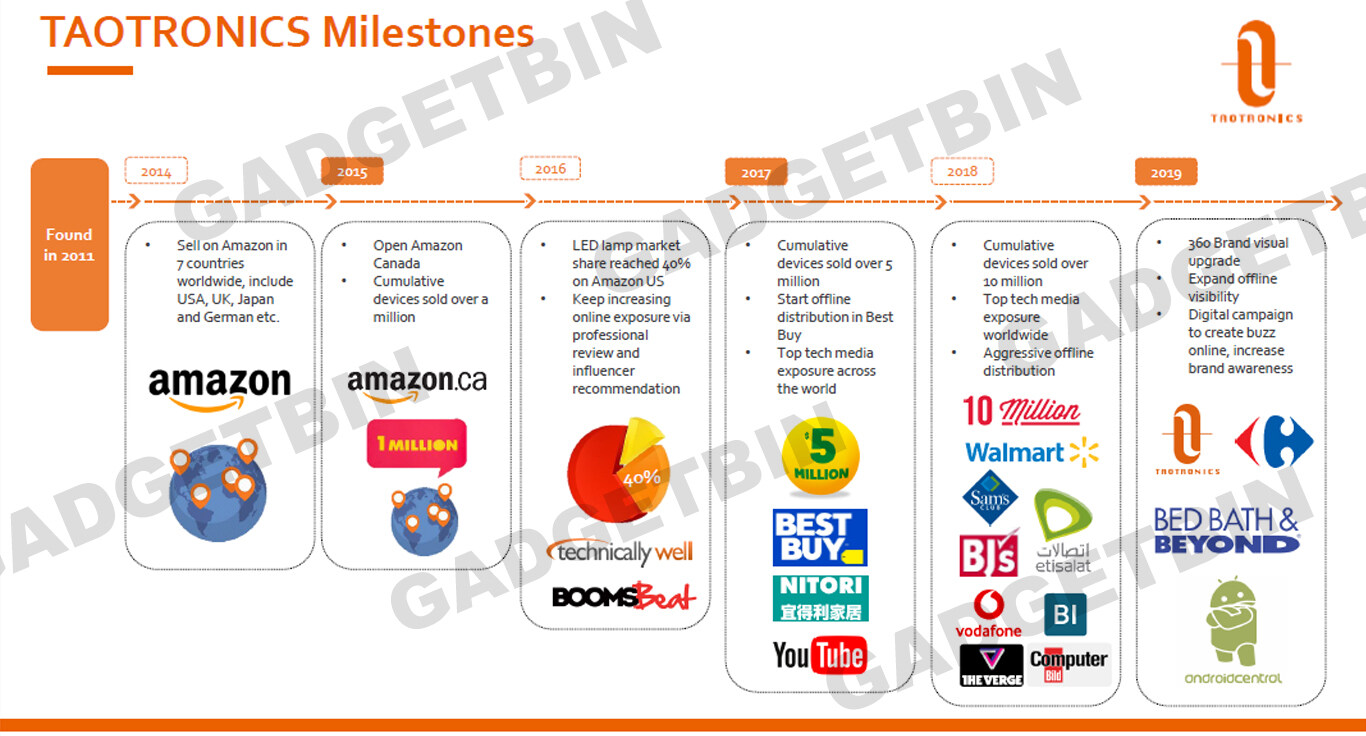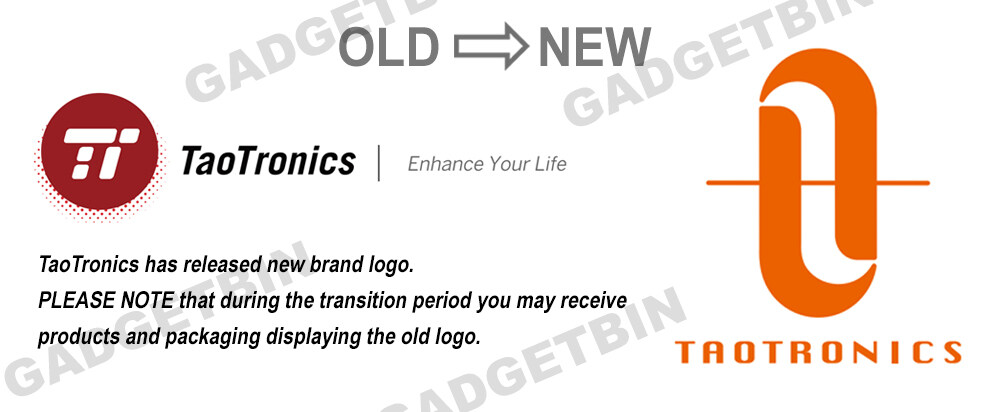 TaoTronics - Enhance Your Life
Move forward, find your possible, enhance your life with TaoTronics. We help people discover products that address life's needs and inspire you to enhance your life. From home goods to gym essentials and audio accessories, move life forward with products designed to match your grit and speed.


Specifications:

Model : TT-BH22
Bluetooth Version : V4.2
Playing Time : 30 Hours
Dimension (L*W*H) : 3.7 x 8.19 x 6.3 in / 9.4 x 20.8 x 16cm
Weight : 0.25kg
Headphone Fit : Over Ear
Additional Features : Noise Cancellation, Built-in Microphones
Batteries : 2 Lithium Metal batteries required. (included)


Product description

1. A Personal Oasis of Quiet

Whether you're commuting, on a lengthy flight, or trying to concentrate in the office,
TaoTronics noise-Cancelling headphones can be a godsend. You will feel it at the flip of a switch on your headset—noise fades, and your music soars, no matter on a wired or wireless mode.

2. Adjustable Fit, Maximum Comfort

TaoTronics Bluetooth headphones stay comfortable, no matter how long your journey isThey are lightweight and comfy, with 90° swiveling ear cups and an adjustable headband that conforms to your head shape to give you a seamless fit. Soft leatherette ear cushions envelop your ears in extended and luxurious comfort, you might forget you're wearing the headphones.

3. Long-Lasting Music Playback

Get up to 30 hours of wireless music over Bluetooth technology, giving you more than enough time to pour through your entire playlist. If your TaoTronics Earphones finally run out of battery, the solution is simple - just attach the audio cord to keep enjoying your music.

4. Feel the Beat

Expect aggressive bass with balanced mid-levels and bright highs. The TaoTronics ANC 40 mm large-aperture drivers are tuned for high performance audio so compelling that you'll listen for hours.

5. Hassle-Free Clear Calls

Enjoy clear hands-free calls with the built-in mic. Integrated cVc 6.0 noise cancelling technology filters ambient noise to enhance the quality of your music and phone calls, thus allowing you to have a quiet hands-free experience even in a loud environment.


What's In The Box:
1 x TaoTronics Over-Ear Bluetooth Headphones (Model: TT-BH22)
1 x Carrying Case 1 x 3.5mm AUX Cable
1 x USB to Micro USB Cable
1 x User Guide


Warranty : 18 months Taotronics Malaysia Warranty

Last Updated @ 2/16/2021 10:58:57 PM